There is a lot of information out there about Salesforce and a wide range of tools to help you learn and develop but as a starting point, none compare with Salesforce Trailhead.
For those that aren't up to speed, Trailhead is Salesforce's online learning platform and it truly is a thing to behold. It has all the stuff you'd expect from a learning platform (engaging content, gamification, practical tasks and quizzes to test your knowledge) but the thing that really sets it apart is how easy it is to break down your learning.
'Bite-sized' is the phrase used to describe Trailhead's content and it really is so snackable that before you know it (much like a pack of crisps), you've completed more units than you might have originally intended. Best of all (unlike a pack of crisps) it's entirely free!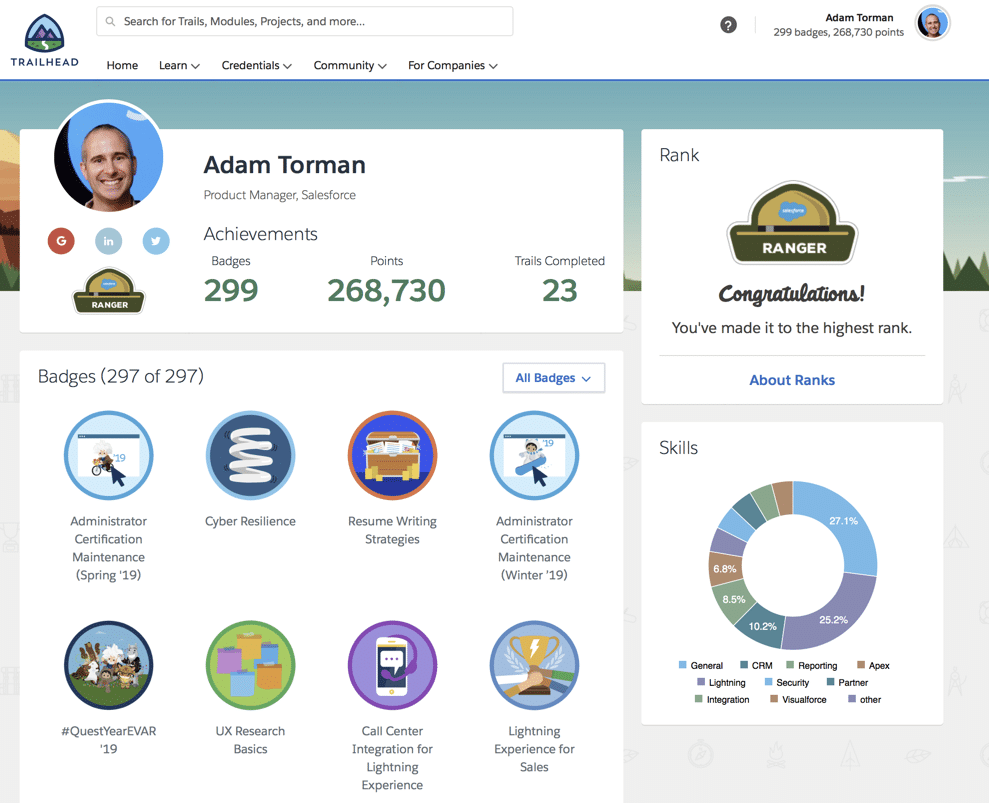 Trailhead is entirely self-directed and self-paced, you can pick and choose specific modules you're interested in or take a more guided approach, both allow the flexibility to learn wherever and whenever you like. Be warned, however, the gamification elements of Trailhead will have you striving for that next dopamine hit. Rewards come in the form of points, status and recognition. Modules are the building blocks for these achievements. 
Each module is made up of units that take between 10-20min to complete including a short quiz or practical task, finish a unit and you get points. Finish a few modules and you get a badge. Finish a few badges and you might complete a trail, finish a few more and you'll move up the ranks. All of your achievements are displayed on your personal profile. If you've gone the extra mile and successfully attained a Salesforce Certification, you can add that to your profile too! 
Salesforce is one of the most in demand skills in today's workforce and regardless of your role, even the smallest amount of knowledge can give you an edge. If you're just starting out or perhaps looking for a change in career, sharing your Trailhead profile with prospective employers can demonstrate your enthusiasm for Salesforce and commitment to learning. If you've used Salesforce previously in a role, Trailhead can provide a refresher. And even if you're a Salesforce veteran, actively using it on a daily basis, the Salesforce team is constantly adding new modules to cover off all the glorious new functionality they keep pumping out. Not to mention, an active Trailhead profile can help boost your credibility with both internal and external customers/clients.
If you need a little more encouragement, here's some of my favourite Trailhead content:

Once you've given Trailhead a spin and earned those resume-boosting credentials, why not check out our vacancies!? We're a rapidly growing team working with some of the world's biggest brands always on the lookout for talented and passionate people to join us.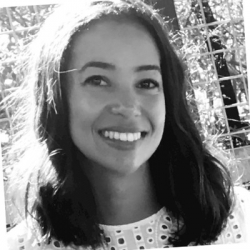 Latest posts by Zainab Al-Alawi
(see all)