There's no way around it: Salesforce products are pretty darn impressive. However, when we speak to customers, we often come across broken sales processes and opportunities to leverage Salesforce- Sales Cloud in particular- more effectively to win and grow customers. 
Customers are not willing to tolerate second-rate experiences and there is no one-size-fits-all approach to sales and marketing methods, so it is important to develop a sales process that works for your business. In this blog, we wanted to explore the basics- how to set up your sales process, and then how to level up with AI and the other awesome tools that come out of the box. 
Some of our favourite features of the world's #1 CRM include some of the social media insights, the forecast tracking, and the territory planning. If you haven't already, go ahead and take a guided tour. However, even without the bells and whistles, the core components of Salesforce, and the underlying benefit to implementing it, is that it makes you fix your sales process. That goes a long way, even before you 'level up' with AI. 
The core foundations – A sales process
At Trigg, we quite often see people using the different elements of Sales Cloud in ways that don't maximise their value, and this means missing out on a huge amount of data and insight. What's the difference between each stage?
Your marketing team likely spent a lot of time and money creating Leads. A Lead is someone's business card. They've expressed an interest in your business, and are being qualified: either by marketing or your inside sales team- into an opportunity. It's an individual who you might want to follow up with, who could work at a company you want to work with. Lead analysis can give your marketing team huge amounts of insight into what content is resonating, which tactics are performing, and which are creating lots of leads which are disqualified, like students or researchers.
The key to leveraging Salesforce Sales Cloud correctly is through lead conversion. If a lead is qualified (perhaps using BANT criteria), it becomes an Account and a Contact. The Contact is the person who became interested in your product or service, and the Account is the company they work for.
When you convert a Lead, you have the chance to create an Opportunity. Opportunities are deals currently in progress, and the likelihood is you'll be selling to a team- so the opportunity connects all the different decision-makers involved across the company you're selling to. Opportunity stage is where you add the quotes, products, and track the deal as it progresses.
Level Up
So, that's the basic components of setting up Salesforce correctly. But modern customers don't want to be part of a transaction; they want to be part of an individualised relationship. But faced with the pressure to handle as many customers as possible, as fast as possible, most organisations instead default to a one-size-fits-all approach we've just described. How can you leverage Sales Cloud to give them this personalised experience?
Use AI to follow up based on when the customer is most likely to need it
Sales Cloud Einstein can help prompt Sales teams to follow up based on when a customer is likely to require support, and based on their prior interactions with sales. AI can also keep an eye on trends and news in each customer's industry, notifying your team to check-in. The ability of AI to mine through data on the buyer's history and compare it to other similar customers means it can be used to recommend next steps that have worked well in corresponding situations. This means every call is timed as effectively as possible to capture those valuable renewal, upsell and cross-sell opportunities.
Empower partners to become trusted advisers
Your customer's experience is no less important if you sell through channel partners. To the buyer, your partner is the face of your brand. With that in mind, it's just as vital that you equip your partners to deliver the experience your buyers demand. AI can help here too, with lead routing to partners best placed to win each deal, automating processes and enabling access into your CRM. A robust process for partner management, via a partner portal, can also help set you up for success.
Expand customer relationships through cross-sell and upsell
Salesforce Research shows 89% of buyers are more loyal to companies they already trust. Once you've established a trusting relationship with your customer, you're in the ideal position to take that further and find new ways to solve their business problems. Sales Cloud enables you to build joint account plans and connect all your customer data in one place to give you a proper view of their interests (content downloaded, meeting minutes) and pain points (service cases). You can also track customer lifetime value with Salesforce, and easily pinpoint opportunities to increase it and expand in your top accounts.
Here at Trigg Digital, we are Salesforce Platform specialists, and we know how to get the best out of your investment into Sales Cloud. To find out more about how we can optimise your sales processes and help you grow your business, please contact our team today.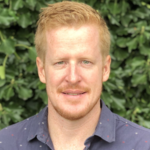 Latest posts by Steve Paul

(see all)

Tags: