The first thing people often ask is, 'What is a CRM?'. This, whilst often asked, is not the right question.
Instead, we want to know 'What is CRM'?. 
CRM stands for Customer Relationship Management, which encompasses a variety of actions, activities, processes, and technology that allow businesses to understand their customer, work with them and optimise ROI for the duration of any contract. 
A Customer Relationship Management (CRM) system, however, is the software that helps you. It's a tool that is used for contact management, sales management, productivity, and more. CRM software digitises processes and automates tasks to improve the efficiency and effectiveness of customer relationship management.
Now the word Customer in CRM leads many to believe the goal is solely customers, but in fact, systems that can help your get the full lifecycle view are perfect for internal team management too. 
As Salesforce says, the best companies are customer-centric, so relying on your CRM system to align your teams can drive significant efficiencies.
What are the main areas a CRM system can help your business?
Sales

Sales Support

Marketing
What do CRM systems do?
Allow you to manage all customer data (Data protected)

Track customers and their respective salesperson's progress

Automate Marketing Processes

Manage Lead and Generate Campaigns 

Integration 3

rd

party products into solutions

Report on and deliver data visualisation

Connect with Mobile devices for continuity
Within CRM, there are systems that allow you all these things with differing degrees of complexity. By providing a 'single point of truth' and allowing the entire customer cycle to be managed in one place, there is potential to see areas of strength, places for improvement and have as close to a 360-degree view of the customer and their business.
What are the benefits of CRM?
CRM system tools are there to consolidate all relevant information you need about prospects and customers. This allowing you to:
Find prospects

Nurture leads,

Close more deals

Retain customers

Build stronger relationships

Build a 360-degree overview of each customer to focus conversation where needed

Ensure processes are efficient and increase the chances of positive ROI
Internal benefits
Internally, a CRM can help salespeople, sales support and marketing automate their activities and allow managers to track their team's performance. Tools such as Salesforce Sales Cloud's next best action and Marketing Cloud's insights mean that your team can be more effective. As a manager, access to the tools to be able to visualise team performance and support where you are needed most can support teams doing what they do best.
With and Without CRM 
CRM is useful, below outlines the different ways you can work with or without one implemented. What's the alternative?
With
Helps to ensure best practices are designed and followed on a business by business basis

Processes are usually agreed upon implementation. The method of interaction, timings and how resolution are obtained are all pre-planned are therefore clarified

Tools are available to consolidate data and help manage efficiently, there are then various tools available for organizing and tracking progress. 
Without
Manual data management (likely in Excel)

Multiple tools working independently or trying to force collaboration

Linking deals and data is harder and allows for loss due to human error

Customer satisfaction, as a consequence of the time, will drop
CRM is such a broad area, with many moving parts, which need managing from somewhere centralised, powerful, and insightful. The choice of systems can be intimidating if you do not know what you are trying to solve, but companies like Trigg can help you make the best decision for your business.
In conclusion
Businesses need a way to make day to day activity easier and more collaborative, without forcing a drastic change in work practices, this is where CRM comes in. 
CRM is fast becoming the normal way to work, capture and manage data, so the question may now be 'What CRM system do I need'. Get in touch with us and we can help!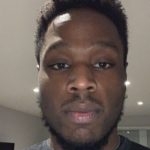 Latest posts by Lemuel Walker

(see all)

Tags: